International Vision Expo, March 23-25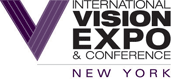 It's all about vision. And fashion. Defog It will be at the International Vision Expo, March 23-25, at the Javits Center in New York City. Vision Expo is the pre-eminent fashion and medical eyecare event for eyecare professionals. The conference and exhibition covers the latest trends in eyewear and advances in eyecare technology and business practices. Come see the Defog It demonstration, as well as the latest in lens care, at booth 2229.
And check out our Ten Everyday Reasons Consumers Need Defog It.
Ohio Safety Congress & Expo March 27-29
When it comes to safety, the Ohio Bureau of Workers' Compensation hosts their annual Ohio
Safety Congress & Expo, March 27-29, at the Greater Columbus Convention Center. This event allows Ohio businesses to increase their knowledge and discover products and services that can keep their workers safe and healthy. The 2012 event is designed to foster a culture of safe and healthy behaviors both on and off the job.
Five thousand representatives from businesses, associations and government will find realistic solutions to:
Improve worker health and productivity
Prevent work force injuries and illnesses
Reduce workers' compensation costs
Identify solutions for hazardous situations
Provide cost-effective, multidisciplinary training and professional development.
Defog It will be there at booth 107, showing attendees just how easy it is to stop lens fogging – ultimately helping to increase safety compliance and reduce injury.
Hope to see you at either show!